Austin's Sister City in Germany
Join Austin-Koblenz Sister Cities Committee – Become a Citizen Diplomat
Becoming a part of Austin-Koblenz Sister Cities Committee is a commitment to the power of personal connections. Sister cities relationships provide benefits far beyond traditional exchanges, reaching all parts of our communities and improving our quality of life. Through the sister cities global network of over 2,000 partnerships in more than 500 communities in over 140 countries, we provide international access and opportunities for building relationships between our citizens. Networking services and resources help find partners, promote activities, and expand and improve programming.
THE POWER OF PERSONAL CONNECTIONS
CONNECT GLOBALLY! THRIVE LOCALLY
Austin-Koblenz Sister Cities Committee is committed to creating personal connections between citizens of Austin and Koblenz. The concept of face-to-face meetings and personal relationships across borders, known as citizen diplomacy, doesn't just change the lives of individuals, but also helps communities thrive.
We connect Austin and Koblenz citizens through a variety of cultural and economic exchanges, which often become long-lasting personal friendships and business partnerships:
Elementary and high school exchange programs

Exchanges and study programs between colleges and universities

Cultural, business, and tourist delegations

Whenever possible, we organize groups to participate in special events in Koblenz, or we encourage our members to attend on their own.
Future events include participation in events that give us the opportunity for outreach in the Austin community as well as educational, cultural, and business exchanges with Koblenz.
Upcoming Programs/Events:
September 13, 2019: European Politics and the State of Transatlantic Affairs
October 20, 2019: Passport to the World
December 2019: ASCI Holiday Reception at City Hall - Date TBA
February 22, 2020: Koblenz Karneval
June 2020: Austin Delegation to Koblenz - to coincide with CoA Delegation to Germany
To volunteer, email: koblenz@austinsistercities.com

Partnership Outcomes:
Bundesgartenschau (National Garden Show) in Koblenz. An Austin Friendship Garden was designed and constructed for the Bundesgartenschau through the combined efforts of members of the Austin-Koblenz Sister Cities Committee, the Partnerschaft Koblenz-Austin, Austin Community College, and Handwerkskammer Koblenz.

Student exchanges between Anderson High School and Murchison Middle School

Student exchanges between Summitt Elementary and Schenkendorf Elementary

Dual Degree Program between UT's McCombs School of Business and the WHU – Otto Beisheim School of Management

Partnership between St. Edward's University and the Koblenz School of Applied Sciences

Apprenticeship programs that sent young adults to Koblenz for 2 years to build career skills in professions of their choosing.

Koblenz Day 2017
The 2018 Austin-Koblenz Secondary Student Exchange
welcomed 23 Koblenz students and their two teacher-chaperones for a three-week visit with homes stays (March 19-April 9). Austin student hosts were matched with the visiting students and plan to return the visit with the Austin group next summer.
The exchange was establish in 1991 as one of the first programs of the Sister Cities relationship between Austin and Koblenz. Longevity of the exchange has been a major influence in the success of the Austin-Koblenz Sister Sisties Committee. Remarkable, considering it is a product of volunteers. We must thank Julia Lesher, Anderson High School German teacher, and Liza Feldkamp, Murchison Middle School German teacher, for taking full responsibility of organizing this outstanding exchange.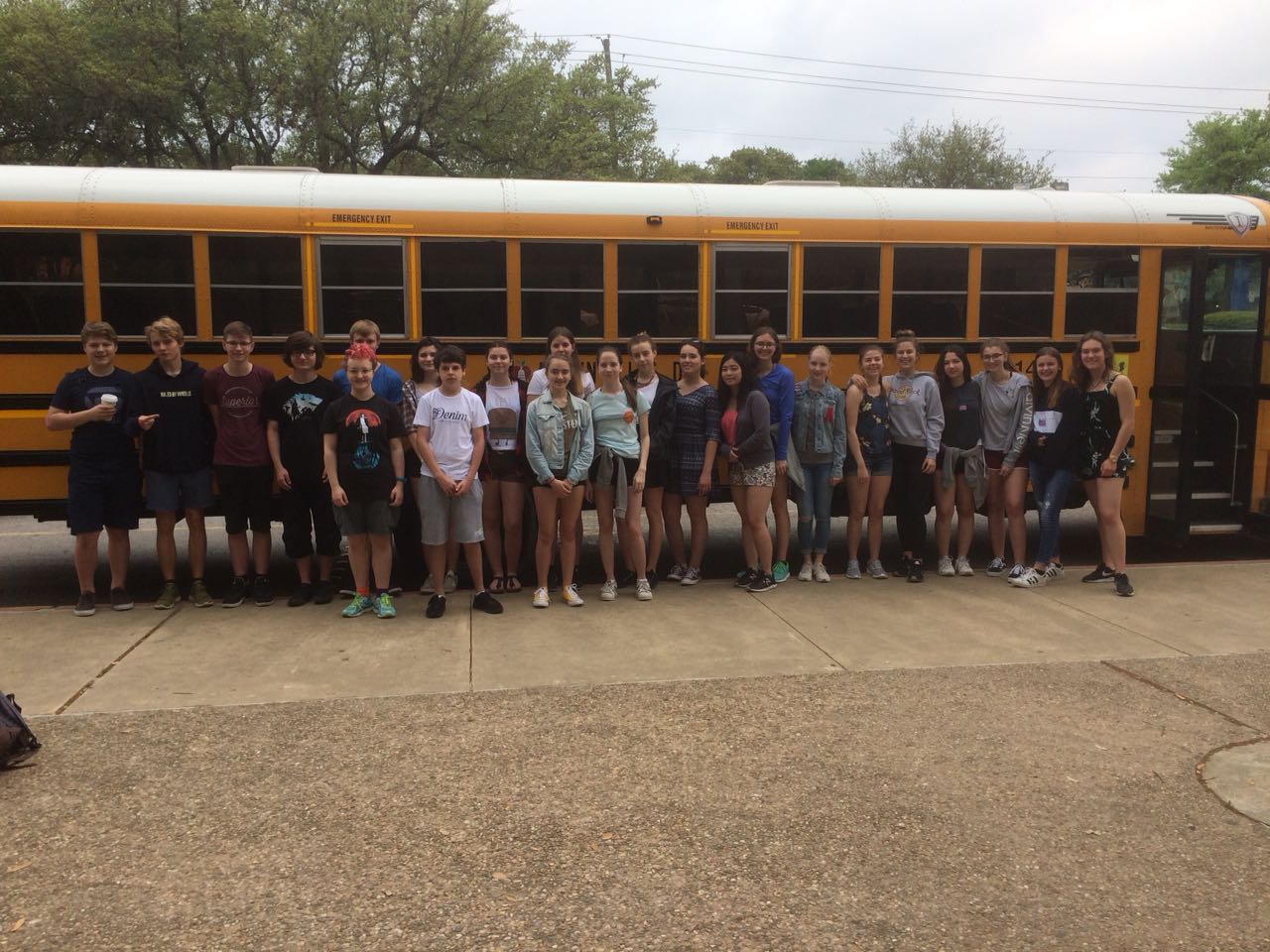 During the three-week exchange, the Koblenz students shadowed their host students at school and experienced everyday family life during their evenings and on weekends. In addition, they followed a program of activities especially designed for them:
a welcome breakfast provided by the host families at Anderson High School - a fajita dinner with all the host families at one of the families' homes,

a day in Austin: Texas Capitol tour, Bob Bullock Museum, City Hall tour, attending a City Council Meeting,

an overnight trip to San Antonio: the Alamo, the Riverwalk, Mission San Jose, the outlet mall in San Marcos, and a tour of Crispy Cream Donuts in South Austin,

Hill Country Tour: Enchanted Rock and Fredericksberg,

an Active Austin Day: rowing on Lady Bird Lake and swimming at Barton Springs.
Koblenz Day 2017
About Koblenz
Koblenz, Germany is an historic town of approximately 120,000 people in the state of Rhineland-Palatinate. The medieval town center survived two World Wars and the Romanesque, gothic and baroque churches testify to the city's history. The Rhine and Mosel rivers meet in the city, and the name Koblenz derives from the name Romans gave the city in 9 B.C., "castellum apud confluentes" meaning "castle at the confluence of the rivers." Major automotive and aviation suppliers including TRW and Corus as well as High Tech Companies and a large Kimberly Clark papermill are located in Koblenz and the city is also a center for wine production.

Meet our friends in Germany, the Partnerschaft Koblenz-Austin/Texas e.V.